Organic and Ethical promises

QUALITY, SECURITY & ENVIRONMENT
Our products are manufactured and supplied in accordance with current specifications, certifications and regulations. For this purpose, from the design of new projects and changes to existing installations, we integrate quality, security and environment aspects. We will not compromise your confidence in terms of the security, legality and quality of our products.
We contribute to maintaining and developing organic, fair, solid and sustainable farming, through our membership of the « BioPartenaire » association.
With this objective, we created the Foundation Emile Noël in Mali to develop and consolidate our sesame subsidiary. 

For several years, research laboratories involved in certification have been developing very high quality products, with the benefits provided by organic ingredients which they contain. The BIO and ECO logos identify them today.

In conventional cosmetics, there are many synthetic ingredients and animal-based ingredients still persist. It is difficult to evaluate the effects of these products on our skin after years of using them, or the consequences of these processes considered to be polluting for the environment.
UNDERSTAND THE ORGANIC LABEL
An organic cosmetic product can contain a tiny amount of synthetic products (authorised preservatives needed to protect a product).
An "ORGANIC" product is a natural, plant or animal production ingredient (example: honey) which can be certified according to organic farming production regulations.

Some ingredients called "natural" cannot come from organic farming, such as:

Ingredients of natural origin as they undergo a gentle transformation (like hydrolysis, condensation, hydrogenation etc.)

Natural ingredients which are not of plant or animal origin (like an ingredient of mineral, marine origin or like water).

ORGANIC PRODUCTS RESPECT HUMANS AND THE ENVIRONMENT:
Respect for humans:
 In addition to the absence of chemical and pollutant substances (pesticides, synthetic chemical fertilisers, GMO, etc.), which, in the long term are harmful for our body and for the environment, organic cosmetic products are treasures. They contain a larger quantity of active ingredients and have raw live materials which are really effective in the long term.
Traceability and security: It is not always easy to know the exact composition of a "traditional" cosmetic product and to identify the origin of raw materials that it contains. Organic cosmetology is today controlled by organisations such as Ecocert and Qualité France. This ensures the traceability of ingredients and product manufacturing processes, and ensures the authenticity of cosmetic products labelled organic.
Protecting the environment: 
Organic farming is a production method that respects biodiversity and natural equilibriums. By actively supporting this agricultural practice, you are acting in favour of recovering the quality of water, soil and air.
The richness of organic products: Nature offers us a very diversified panel of ingredients. Each ingredient, whether it be of plant or mineral origin, has multiple and specific properties. This natural diversity enables the formulation of a wide range of effective products respectful of equilibriums.
Protecting animals: 
nimal extracts or tests on animals are forbidden in organic cosmetics.
Only ingredients from animal production (which have no effect on animal health, for example, honey) are allowed.

INSPECTIONS AND CERTIFICATIONS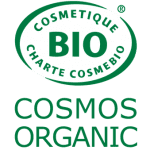 The current COSMOS specifications:
On the total of the product, limitation of the petrochemical origin, ie 95% minimum of ingredients of natural origin
95% minimum of organic ingredients on all ingredients that can be organic
20% minimum of organic ingredients on the total of the product
More information :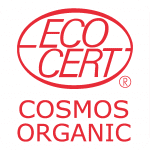 Ecological and organic cosmetics Certified by Ecocert Greenlife according to the Ecocert standard available on:

The BIOPARTENAIRE® Association brings together Small and Medium-Sized Companies concerned, from their origin, to produce according to criteria of sustainable development.
The logic is global and ultimately involves all the actors in the chain: the farmers who produce, the companies who process, the distributors and the consumers who use the products.
To know more :