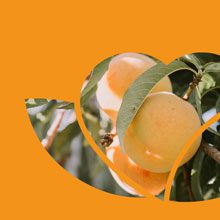 With 60 to 70% oleic acid, 20 to 30% omega 6 linoleic acid and a high vitamin E content, this oil is stable in formulations, with emollient and moisturising properties for skin, which means it can be used in all care products for dry, lifeless or sensitive skin. Recommended for massage oils, creams and balms and soaps.

The apricot tree is a tree in the rosaceous family. It is the fruits and their kernels which are used for medicinal, dietary and magical practices. Apricot kernel virgin oil is suitable for face and body use, and particularly suited to tired, dull, sensitive skin. This oil is particularly revitalising, nourishing, anti-oxidant and soothing.

In a worm press, the healthy and cleaned seeds are pressed at first cold pressing, without any intervention of solvent or chemical. Then the oil is filtered successively on blotting paper. The oil is then stored away from light and heat.