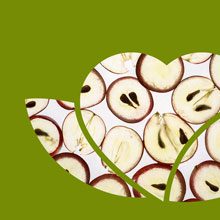 A source of tocopherols and anti-oxidant phenolic ingredients, grape seeds contain a fluid non-greasy oil, which is rich in omega 6 linoleic acid and which easily penetrates into the skin. With emollient and regenerative properties and good stability to oxidation, this oil is an active base for numerous care products, creams, serums, gels or body oils.

Grape seed mainly grown in the Mediterranean basin is rich in omega 6 and has emollient and regenerative properties. This oil is suitable for face and body use, and particularly suited to skin with acne. Its benefits are that it fights against the effects of ageing, and nourishes and softens skin. Grape seed will replace day creams without any problems.

In a worm press, the healthy and cleaned seeds are pressed at first cold pressing, without any intervention of solvent or chemical. Then the oil is filtered successively on blotting paper. The oil is then stored away from light and heat.