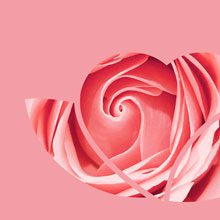 This oil is perfectly balanced in omega 9 oleic acid, omega 6 linoleic acid and omega 3 linoleic acid. With a non-oily feel and both regenerative and restructuring properties for the epidermis, it is an oil of choice for all mature, tired or dry skin care.

The Muscat grape rose tree is widespread in Southern Chile. This oil is perfectly balanced in omega 9, 6 and 3 and is very rich in gamma-tocopherol. Both regenerative and restructuring for the epidermis and moisturising, it is suitable for dry skin, skin with stretch marks, mature and damaged skin. Can also be used as an anti-age treatment.

In a worm press, the healthy and cleaned seeds are pressed at first cold pressing, without any intervention of solvent or chemical. Then the oil is filtered successively on blotting paper. The oil is then stored away from light and heat.