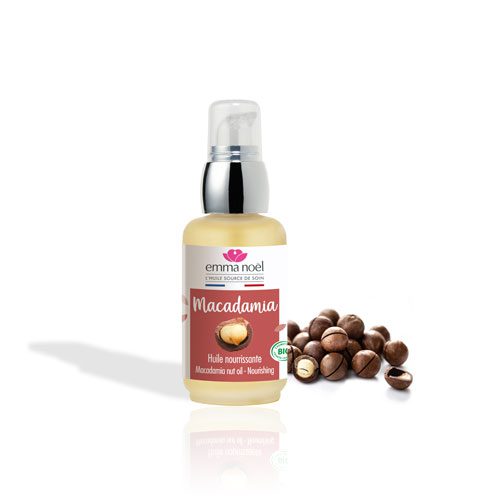 The oil is extracted from Integrifolia macadamia nuts from a tropical tree growing in Australia and Hawaii and also in Kenya.

Virgin macadamia oil, by its high concentration of monounsaturated fatty acids and its richness in phytosterols, has a good emollient and hydrating power *. It softens and soothes the skin.
It is very protective and regenerative cell. Macadamia nut oil with more than 18% palmitoleic acid has restructuring, hydrating, nourishing and softening properties
* Hydration of the upper layers of the epidermis.

To be used in light massages on the body and the face. It can be applied to fragile skin in the treatment of stretch marks, chapped skin and scars. Very fluid, it immediately penetrates the skin without leaving a greasy film.

TO KNOW MORE: